English-speaking pop culture including Hollywood and American and British music seemed to be swamping the world, leading to fears that in a global world all other cultures would be overwhelmed.
The last years have seen a dramatic reversal of this trend, leading to a multipolar global pop culture world, with notably the rise of K-pop, African music, and new social media superstars from all over the globe.
A recent article in The Economist describes how this is happening. We have applied the principles of concept frameworks described in Chapter 2 of Thriving on Overload to distill the main concepts in the article and how they are connected.
Concept frameworks are a powerful way to identify what is important, make connections between ideas, build knowledge, and form useful mental models. We will be sharing more frameworks of insightful content to help you thrive. 🙂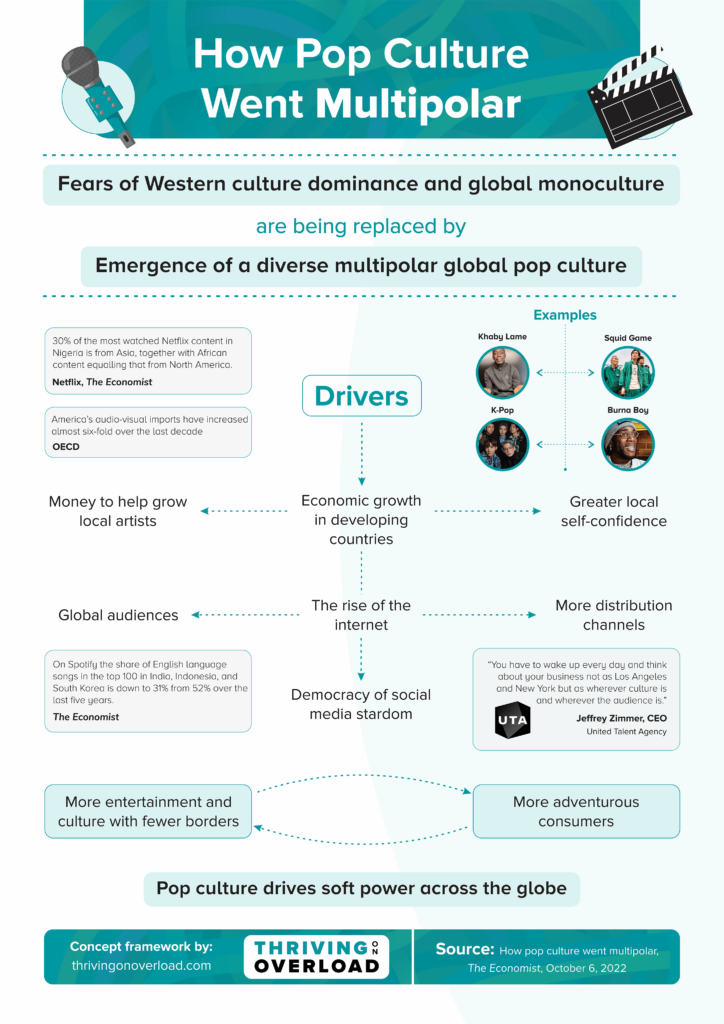 Click on the image to download full resolution pdf.
---
---
Sign up to our Tips for Thriving newsletter for weekly insights into how you can thrive on overload.
Read the book Thriving on Overload for distilled insights from information masters.
Take the Thriving on Overload Interactive Course to take your skills and capabilities to the next level.